fermentation box
is also known as the proofing box. The body of the fermentation box is mostly made of stainless steel, which consists of a sealed outer frame, a movable door, a stainless steel bracket, a power control switch, a water tank, and a temperature and humidity regulator. The working principle of the fermentation box is that the water in the water tank is heated and evaporated by the electric heating tube, so that the dough can be fully fermented and expanded under a certain temperature and humidity. For example, when fermenting bread dough, the fermentation box is generally adjusted to the set temperature before fermentation. There are many types of fermentation tanks, and the sizes are not the same.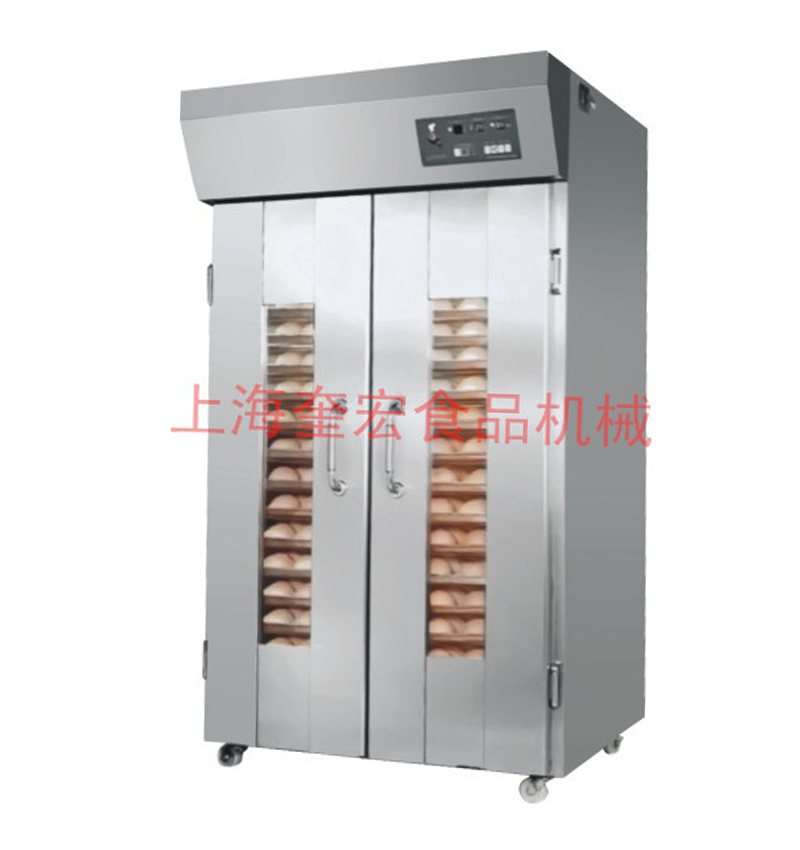 Features
Easy-to-understand temperature and humidity settings provide the most suitable fermentation environment for bread.
The computer control panel can set a 24-hour cycle program, and the automatic intelligent work can be completed easily without manual guards.
The whole inside and outside of the wake-up box is made of stainless steel, which is durable and clean.
The heating speed is fast, and the proofing of high-quality fermented dough can be completed in the shortest time.
Set up a reasonable hot air and humidity circulation system, so that the temperature and humidity of the whole proofer is very uniform.